EMPEROR CRUISES LEGACY HALONG BAY
Life On Board
Unique Cruising Experience in Vietnam's first ever all suites cruises
Life On Board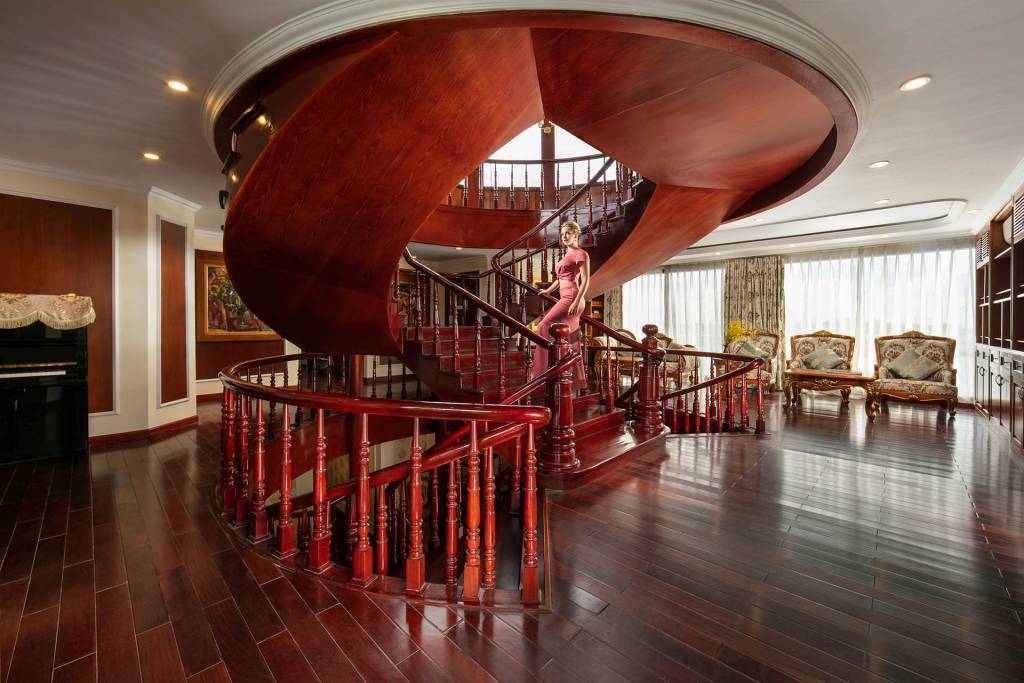 Take a top luxury hotel, include gourmet food, superb wine, drinks and personal service, then add daily exploration and activities – this is a luxury cruise and now it is available in Halong Bay.
A luxury cruise is just what the name implies, but this is luxurious, not just luxury but an exceptional cruising experience.
Only a handful of companies offer such exclusive cruising, the ultimate experience in a luxury ship exploring one of the 29 most beautiful bays in the world, Vietnam's most visited destination, in style with sumptuously appointed staterooms and public areas and thoughtful personal butler service.
The ship oozes style both inside and out and travelers can admire artworks from famous artists in Vietnam. The ship is tastefully decorated with hand-made objets d'art made from gold, silver, bronze and jade.
But it is not all about the vessel; it is all about the experience. Our boat has its own distinctive character with a wealth of top-class facilities, butler service and 24-hour reception to provide a superlative experience, a memory which will stay with your clients for a lifetime.
The all-inclusive price includes beverages, visits, shore excursions, beach activities and specialty dining, making Emperor Cruises exceptional value.
We aspire to bring our Royal Class experience into your life