LIFE ON BOARD
Emperor's Secrets
Unique Cruising Experience in Vietnam's first ever all suites cruises
Emperor's Secrets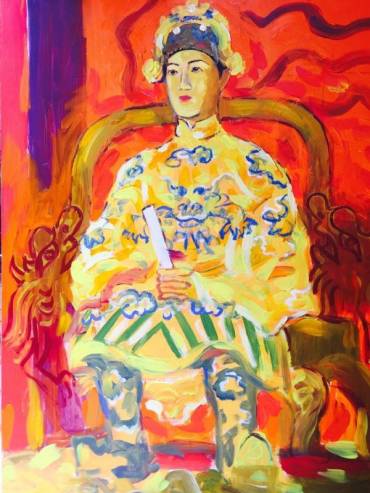 Emperor Bao Dai
Foreword
Dear cruise lovers, welcome on board!
"On parle français" is the only common ground between the Emperor Bao Dai and myself!
As you may well know, the lavish lifestyle of Bao Dai (meaning the Keeper of Greatness) inspired us to build Emperor Cruises. Thanks to this particular project I have discovered many untold stories about the royal family and Bao Dai, the last emperor of the Nguyen Dynasty and an important historic person in the turmoil of Vietnamese history.
I have personally accessed libraries, archives, books and old photos in search of information about Bao Dai and I was fortunate to meet the dedicated Hue researcher, Nguyen Dac Xuan, who has written a variety of books about Emperor Bao Dai, Queen Nam Phuong and the Imperial City of Hue. He liked our inspired business idea for Emperor Cruises and he encouraged us to promote Vietnamese culture through tourism by contributing enormously to our findings and helping us to understand a little about this special person in Vietnamese history.
Among many fascinating facts, we found out that it was Bao Dai who released a statement on March 11, 1945 repealing the Patenotre Peace Treaty, signed with the French in 1884 to give them colonial rule, and making an imperial proclamation of independence for Vietnam. During his rule, Vietnam had a great variety of political parties with dozens in the multi-party system. For Vietnam he was an important person historically, a reformer as well as a patriot. However his whole life was related to the number 13, considered an unlucky number, having been born in 1913 and being the 13th emperor of the Nguyen Dynasty.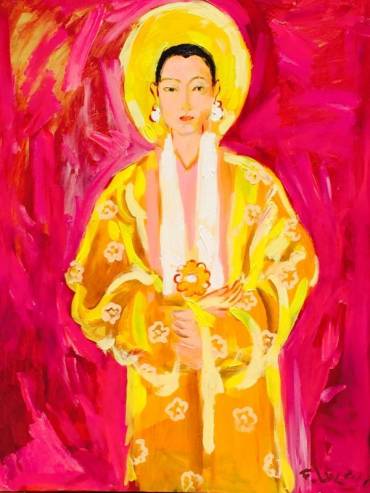 Nam Phuong Queen
Through this publication exclusive to in-house guests of Emperor Cruises, on each page you will discover my top most fascinating findings, photos of the Emperor's opulent lifestyle, his royal villas across Vietnam, Bao Dai's beautiful women, the story of his first ever queen, Nam Phuong, their son, Prince Bao Long and the Queen Mother Tu Cung. Finally, in a guard's story, a gentleman we met in Dalat, he reveals the most marvelous characters and stories of the Keeper of Greatness.
To ensure accuracy in this concise book, I have used various sources, mentioned above. Forgive me if I have used yours without acknowledging it and I do appreciate your kind support and constructive comments. I continue to find out even more about the man and emperor and will keep inspiring you by including new information in the next edition of this book for our guests. To conclude, the obituary from the New York Times is an excellent summary of Bao Dai's life when he passed away in France in 1997 and buried in the famous Passy Cemetery in Paris.
I hope by reading this book that you find Bao Dai's life as intriguing as I do and will have a memorable time on board Emperor Cruises, inspired by the emperor's lifestyle, as the treasures of Nha Trang and Ha Long are unveiled and you find out why the bays were voted as two of the 29 most beautiful in the world.
Pham Ha
Co-founder
Emperor Cruises
We aspire to bring our Royal Class experience into your life