emperor cruises
Responsible Cruising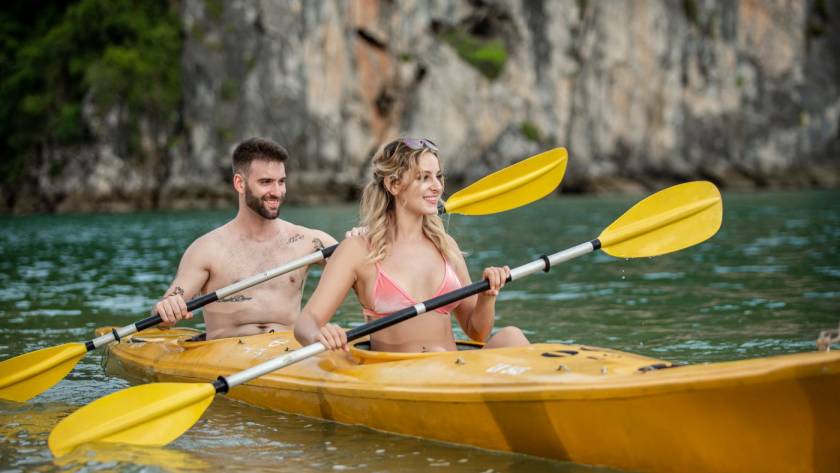 It's all about attitude!
The tourism industry is one of the fastest growing industries in the world, generating revenue and creating jobs in many countries, and opening the world to new generations of travelers. However, the impact of tourism, particularly at popular destinations such as Halong and Bai Tu Long Bay, is not exclusively positive.
Our aim is to create the better places for people to live in and better places for people to visit. Since the founding of our cruise company, we have had a clear vision of helping people to appreciate the unique beauty of Halong Bay and Nha Trang Bay with Emperor Cruises, and have firmly adhered to responsible practices on our cruises.
One of the most worrying effects of poor tourism practices is the impact on the environment. As a result, the principles of sustainable tourism and responsible cruising are drawing increasing attention around the world. We commit to moral and just practices throughout the organization, hire locally and try to improve local economic growth.
Within the travel industry, the cruise industry is particularly reliant on an undisturbed natural environment to create memorable experiences. Protecting natural resources and making cruise operations within the marine environment truly sustainable are vital survival points for the industry.
We deeply understand this point and turn it into daily action for life underwater and on land. We never pollute our oceans and rivers, and our team collects rubbish when boating and kayaking, along with tidying the beaches and islands that we visit on excursions.
Our Emperor Cruises fleet policies apply sustainable practices and operate modern sewage treatment and waste management systems, as well as making efforts to address water pollution issues.
Especially, all solid waste on our boats is classified and transferred to waste stations on land for treatment. All processes are strictly compliant with the relevant standards of the local authorities.
Moreover, we believe the concept of "Sustainable Tourism" includes creating "Green" daily routines and giving back to the community. We have set up a number of partnerships to achieve our responsible development goals, by working with NGO's to protect the environment, national parks, and wildlife. Furthermore, we clean the trails, islands, and beaches where we operate kayaking and swimming. We actively work hard to deal with climate change, improve clean water and sanitation, poverty reduction, gender equality, and education.
We are building a better life for our team on the cruises day by day. Our team and crew members do their best to apply sustainable practices in all their daily routines, such as: limiting the use of plastic bags, avoiding unnecessary paper use, saving energy and conserving water.
We also create and run training courses that encourage local people to adopt environmentally sustainable practices in daily life, and encourage local businesses to give back to the community. We address sustainable travel through the "five P's": people, planet, prosperity, peace, and partnerships.
In brief
Our aim is to create the better place for people to live in and more beautiful places for people to visit.
Attitude:Responsible cruising is all about attitude, and the Emperor Cruise's staff are passionately committed to socially responsible travel through education, and by reducing our carbon footprint.
Sustainable building materials:Built using sustainable materials, the structure of the cruise ship is designed to maximize natural light and airflow, and to reduce the need for air-conditioning.
Reduce, reuse, recycleis our responsible policy. We provide reusable water bottles and reuse your towels and linen.
Emperor Cruises operates sustainably, creates jobs, employs local people, promotes local culture and products and supports a project to protect marine life in Bai Tu Long Bay and Halong Bay.
Emperor Cruises cleans all trailsused for trekking along with the islands and beaches on the 5th of every month so that guests can enjoy the pristine beaches and coves in our operating areas. We conserve and sustainably use the oceans, seas and marine resources for sustainable development through the sustainable management of tourism on and in the oceans.
Cruise with purpose:Cruise with us to create a better bay for people to live in and a better place for travelers to visit. We save fresh water and our planet. Organic waste is transferred to be recycled into biogas. With our responsible policies, we aim to keep the bay clean and healthy for future generations to enjoy!