vietnam
phu quoc island city
kien giang
phu quoc island city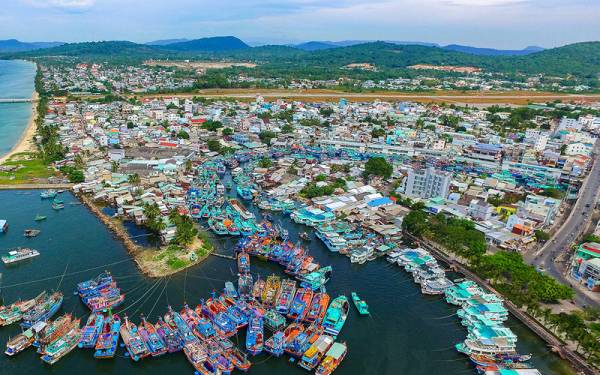 Vietnam's largest Island and first Island City
The old fishing village of Phu Quoc is world famous for its fish sauce, pepper, cashews, and the harshness of Phu Quoc prison during the war against France and the US. Vietnam's first island city of Phu Quoc today has many tourist resources such as forests, sea and fishing villages, long white sand beaches, warm weather, and a year-round destination. It is now the leading emerging tourist destination in Vietnam, comparable to the top beach vacation destinations in Southeast Asia like Bali (Indonesia) and PhuKet (Thailand) and increasingly the upscale maritime vacations for luxury travelers.
Dubbed the Pearl Island with 22 islands and 150km long coastline, possessing many beautiful beaches, Phu Quoc was voted by Forbes magazine (USA) as one of the 6 most beautiful beaches on the planet. The American media outlet CNN recently voted Phu Quoc as one of the best destinations in Asia in 2019 and the Top 5 autumn destinations in Asia – Pacific. The prestigious American magazine Time also ranked "Pearl Island" in the world's top 100 destinations in 2021. In 2006, Kien Giang coastal and marine biosphere reserve including Phu Quoc was recognized by UNESCO as a reserve area of world biosphere. Phu Quoc has many beautiful beaches stretching from the north of the island to the south of the island, with 99 mountains and hills and primeval forests with rich flora and fauna.
kien giang
phu quoc island map
phu quoc island
OUR EXPERIENCES
Our fleet includes two unique cruising experiences: the Phu Quoc Discovery Cruises and the Sunset Cocktail and Dinner Cruises. We guarantee departure every day, regardless of the number of passengers.