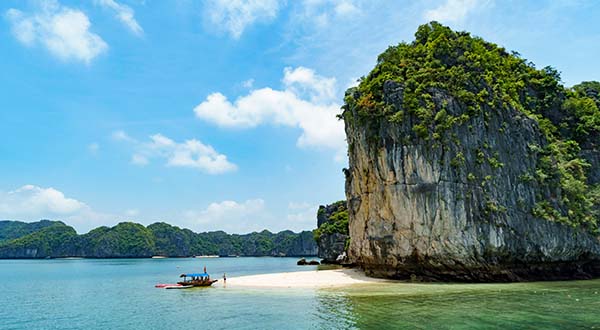 A triple celebration as Emperor Cruises announces a new GM, sucessful [email protected] and winning a Guide Awards 2019
Hanoi-based Lux Group has fully acquired the five-star, all-inclusive Emperor Cruises, adding to the travel and hospitality company's portfolio that includes the DMC Luxury Travel and Heritage Cruises. In a statement, the president of the Lux Group, Pham Ha said that the company "will expand its portfolio of luxury small ship and expedition cruises to new cruising destinations" following the acquisition.
At the same time, the company has a new GM. "For over 16 years in the cruise industry, my belief in the pursuit of success is comparable to catching the wind as we set sail, to progress smoothly at a steady speed, so that we can enjoy the ride but never forget the purpose. For me, the journey has always been more important than the destination. My constant motivation is to do more and to work more closely with my team and share our passion for continue excellence." Said Nguyen Ngoc Quang, the new GM of Emperor Cruises.
Emperor Cruises has a fleet of two ships operating in Nha Trang Bay and Bai Tu Long, the best bays and beaches in Vietnam. Emperor Cruises Nha Trang offers 40 seats for scheduled and private charters for day cruises and sunset cocktail dinner cruises. The company also provides speedboat services for the ultimate adventure in Nha Trang Bay and the surroundings areas.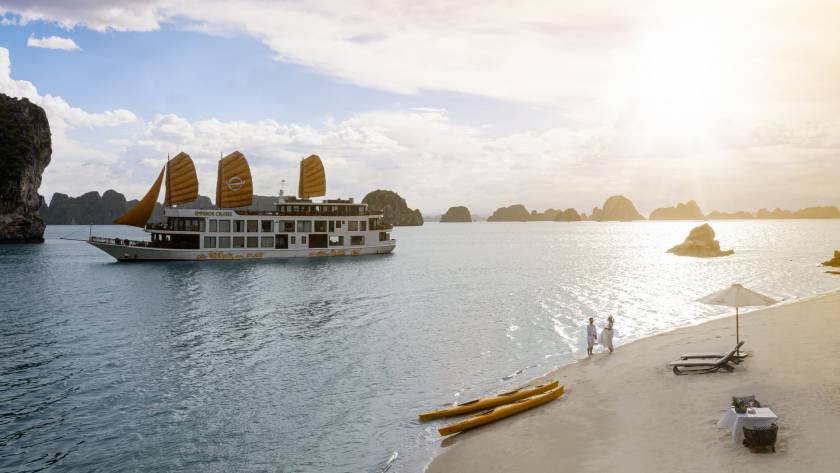 The luxurious ship sails deep into the natural wonder of Bai Tu Long Bay, an area steeped in legends. On board, just 16 passengers in 8 fully equipped cabins enjoy private balconies, ocean views from absolutely everywhere, and personal butler service. The Emperor Cruises fleet is designed to be a sanctuary to ensure that every moment counts for guests in Halong Bay, a must-see on the list of all travelers to Vietnam. This is why Emperor Cruises is an award-winning cruise operator.
Vietnam's first five-star all-inclusive cruises, Emperor Cruises (www.emperorcruises.com), has been chosen for the most prestigious honor at the annual Guide Awards 2019 for excellent performance for four consecutive years. The Guide Awards is an annual event organized by the Vietnam Economic Times to celebrate the best products and services in Vietnam's tourism and hospitality sector. This year marks its 20th anniversary and the awards ceremony, honoring excellent achievements in the tourism industry in 2018/19, will take place on 26 September 2019 in Flamingo Dai Lai Resort.
The award-winners are initially nominated by readers of the lifestyle and luxury magazine, with the shortlist presented to the executive board of the Guide, a publication of Vietnam Economic Times, based on such criteria as the quality of infrastructure and services, environmental awareness and contributions to the sector. Travel, hotel, restaurant and shopping experts are invited to assist the board in making their decision.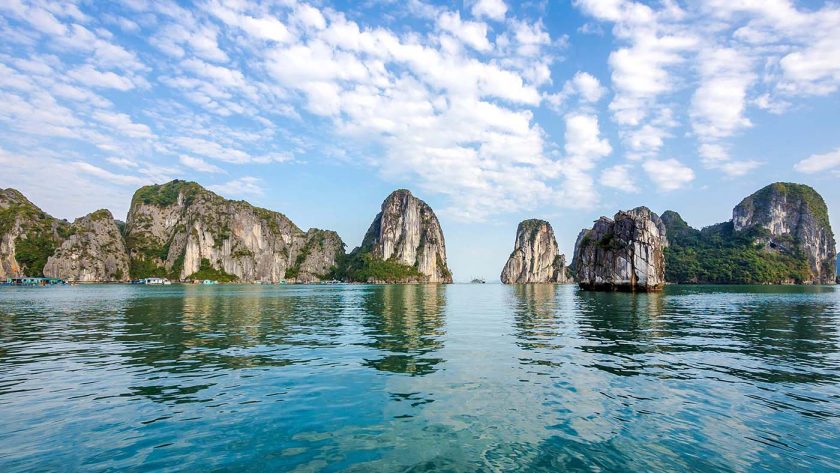 "As the first five-star, all-inclusive cruise in Vietnam, the whole team and I are so excited to receive this prestigious travel industry award as Vietnam's leading luxury cruise line, which will encourage our team towards even greater excellence," said Quang.
"Cruising is all about places, experiences and memories and we are totally committed to providing authentic and unique experiences for our guests. We will be building another cruise ship in Nha Trang and Phu Quoc Islands, with 100 seats for day cruises, and also launching a new overnight Emperor Cruises ship in the Cat Ba Archipelago, with 32 en-suite cabins. This will bring our fleet to five in total serving around 500 guests per day." Said Pham Ha.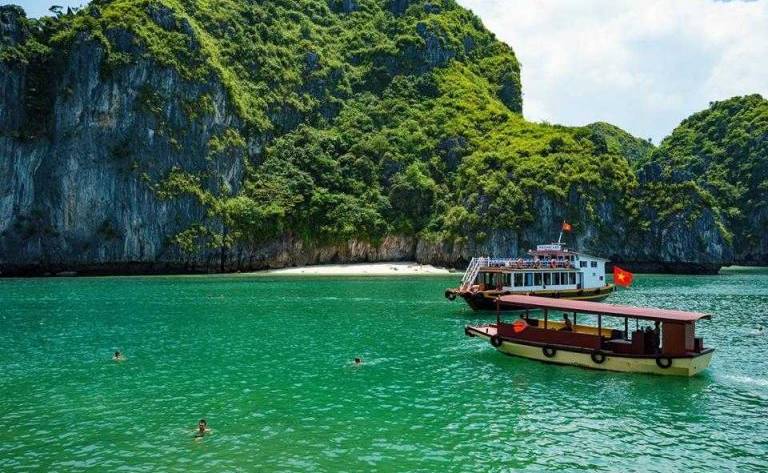 Launching in 2020, the 64 -guest Emperor Cruises ship is a customized, architecturally-designed luxury river and ocean cruise ship with unique 1-3-night itineraries around the Cat Ba Archipelago in the Gulf of Tonkin. Her amenities will include two spas, pool bar, outdoor pool, and 32 suites with large windows offering unparalleled ocean views, our second five-star, all-inclusive ship with butler service and limousine transfers from Hanoi to Halong International Cruise Port.
The new cruising experience will be ideal for repeat travelers to the Cat Ba Archipelago, those seeking something different, exotic and out of the ordinary. These top-notch luxury cruising experiences are highly recommended for seasoned leisure travelers, luxury adventurers, honeymooners, families, special interest travelers, fine-arts lovers, nature lovers, active travelers, photographers, groups of friends, VIPs and celebrities."