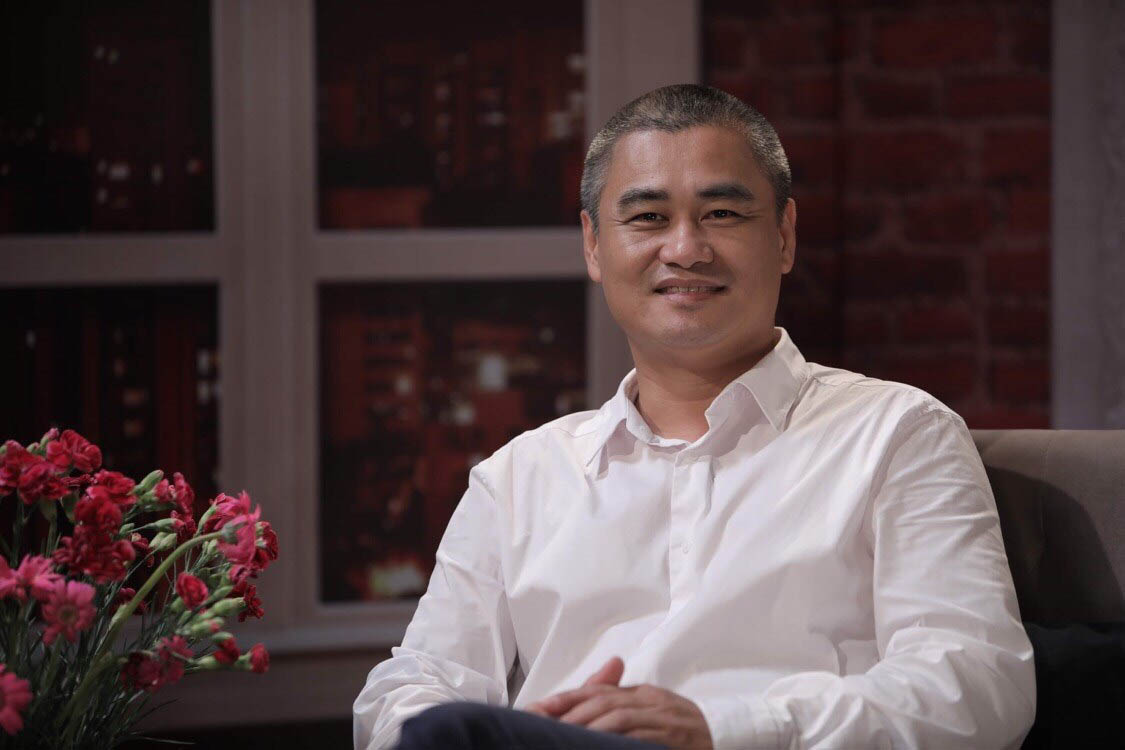 Pham Ha, Founder and CEO of LuxGroup and co-founder of Emperor Cruises is vastly experienced in the Vietnamese domestic and international tourism market. We caught up with him to get an insight into his working style, beliefs and attitude towards his daily work, and to find out more about the Cruising industry in Vietnam.
PW: A short story – Why was the ship built & in that location?
CEO Pham Ha: Nha Trang Bay is one of the 29 most beautiful bays in the worl and the destination is for high-end holidaymakers, international and local luxury hotels brands establish there but travellers lack of cruises for their excursions and night life that why we are the firs cruise operator in Nha Trang Bay.
After the success in Nha Trang we will launch the overnight cruises with 8 suites in Bai Tu Long Bay, less crowded, more beautiful bay than Halong Bay near by.
With a totally different concept, we are a true luxury innovator in cruising. With a service-oriented team, we offer five-star experiential travel on an exclusively designed boat, on an all-inclusive basis with ultra-personalized service. All 8 cabins are suites with private balconies, ocean views from absolutely everywhere, and butler service. The Emperor Cruises fleet is designed to be a sanctuary to ensure that every moment counts for our guests in Bai Tu Long Bay, a must-see on the list of all travelers to Vietnam
PW: What brought you to the cruise industry?
CEO Pham Ha: As a teenager, I cruised from Hai Phong City to Ho Chi Minh City just a few years after the unification of South and North Vietnam. A dream come true. Even then he had a plan to build his own cruise ships, to have his own fleet, so he could share his passion for his country.
I fell in love at first sight with Halong Bay in 1995 and came to know every single island, sometimes spending a week camping on the isolated beaches and exploring remote islands by kayak.
In 1997 he took a film crew there for 2 months to make the 'Vertical Ray of the Sun', a film by the famous director, Tran Anh Hung, which was filmed in Cua Van Floating Village, in Halong Bay.
I were fortunate enough to meet Bui Duc Long, the owner of the first luxury junk cruise company in Halong Bay, and together they share a passion for luxurious, quality cruises.
As a result they established a joint venture to luxurious cruising in Nha Trang Bay and Halong Bay initially and later longer trips from north to south.
The partnership is ideal as Long is a local expert in cruising on Halong Bay and I am a travel guru which is recognized internationally in the tourism business and knows the market well.
To choose a name to reflect the style of the ships, we undertook some research and found that the last Emperor Bao Dai of the Imperial Nguyen Dynasty had villas in Nha Trang and sailed the waters of the bay in the best available boats, fishing and enjoying beach holidays with his family.
December 7th. 1947 Bao Dai signs the Ha Long Bay Agreement, which weakly commits the French to national independence for Vietnam. Prominent nationalists, including Ngo Dinh Diem, condemn the agreement as falling far short of real independence.
1948 June 5th Bao Dai and Bollaert sign a second Ha Long Bay Agreement in which France solemnly recognizes the independence of Vietnam. However, the French government retains control over foreign relations and the Army and defers transference of other government function to future negotiations
Almost a century later your clients can embark on a voyage through time on an Emperor Cruises ship – a vessel recreated from inspired interior designs and with impeccable service fit for a great emperor. And all because of my childhood dream.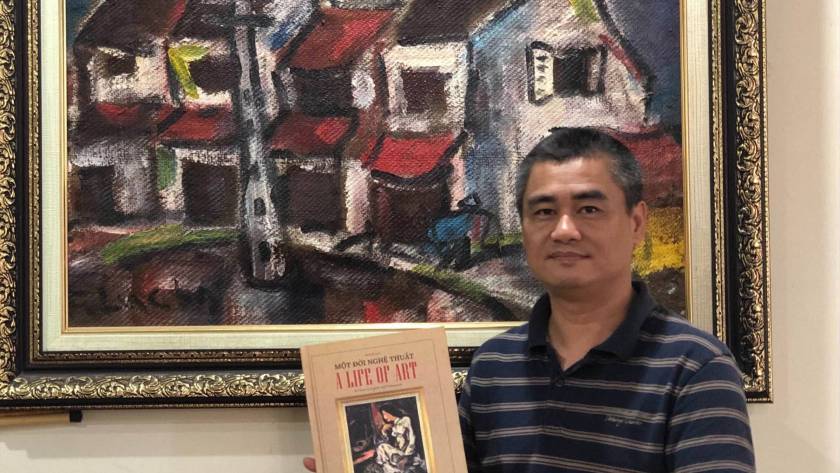 PW: What do you like best about your work ? On average, how many hours do you work per day/per week ?
CEO Pham Ha: Choose a job you love, and you will never have to work a day in your life," Confucius once said. My personal mission is to deliver happiness. I pursuit my dream and passion to lead our team every day and make them happier.
Leading is serving. I love our team, try to understand them and help them. Given that we work in an industry that serves people, most of my time is spent with people, I always focus my efforts on creating an enviroment in which all everyone is happy. In the end, only happy team members can create memorable experiences for our guests.
There are few other concepts I believe in. Firstly, I wish for our team to be the best they can be at work – my job is to show them that they actually can be that little bit better.
Then, it is key that we do not forget to have fun at work. Work to live, not live to work – a healthy life and a good work balance is very important to me. Success is not the key to happiness. Happiness is the key to success.
If you love what you are doing, you will successful. Finally, life is way too short to worry all the time, make sure it is meaningful. Success is a journey is not a destination if you pursue your passion, then success comes naturally.
PW: What is your first waking thought?
CEO Pham Ha: My biggest dream is to build a cruise ship big enough to nagivate a long the coast line of Vietnam allowing our guests to discover the beauty of our country from the ocean. I keep touching hearts of our team and I wake thoughts is always ask my self "how"?.
How to build 10 luxury boats in Halong, Nha Trang and Mekong and become the first cruise operator to bring passengers to discover our country from North to South by the ocean way.
PW: What is the most embarrassing/incredible/funny thing your guest ever did ?
Wedding under the seabed with the clear water in Nha Trang and Halong Bays. 99% of our customers and professionals enjoy our two unique itineraries: The Nha Trang Discovery Cruises and the Sunset Cocktail and Dinner Cruises. Our party cruises and weedding charters options are now more popular in Nha Trang. We have just unveiled our new signature experience: The Adventure Tour on the Emperor Speedboat complete with a delicious BBQ lunch and trekking through the forest of Tru Beach.
Every night we have a celebration: a birthday, wedding anniversary, honeymoon couple, romantic couple. If you want to surprise someone, it is the best venue. We arrange a private table, candlelit dinner, flowers, and celebration cake, and our musicians serenade our special guests. We guarantee you will return home with many special memories. Dress up for your special occasion, turn off your mobile phone and indulge yourself with fine wines and cuisine for this once-in-a-lifetime experience. I am here to ensure you enjoy every single moment and every tiny detail will be attended to. Good luck if you wish to propose to your beloved. You couldn't choose a better place!
PW: What valuable lessons have you learned from guests that you met in the many years in the industry?.
CEO Pham Ha: I did not have failure only gain great lesson is that what I define failure.
I am an optimistic person, in my humble opinion, I do not know the failure, only the learned lesson. If you try more, you fail more often. I believe in the rule pareto 80/20.
Success is journeys, not a destination. You set up goals, you think about it, how to get there. If you achieve your goals you are more confident, happier and you make bigger goals and you are more successful.
To deliver happiness, you have a clarity, control, competence and care.