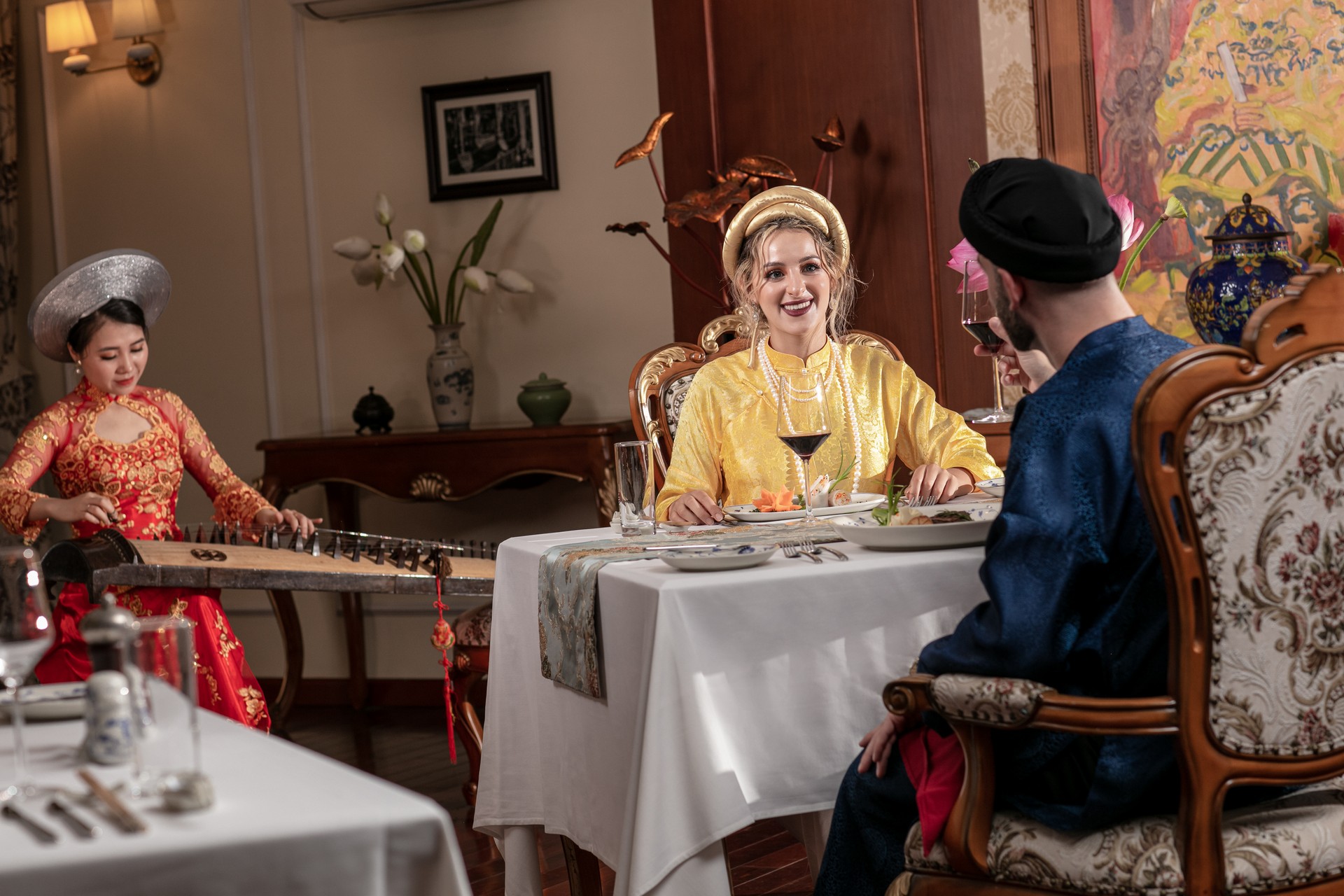 Vietnam's first five-star all-inclusive all suites' cruises from Emperor Cruises Legacy Halong
The overnight artful cruises accommodate 16 people in 8 en-suite cabins, for one or two-night cruises and private charters options. The company announces the addendum two Hanoi and Saigon suites to be total 10 suites and it is able to accommodate min 20 guests and maxi 30 guests for the new tourism season in the new normal after Covid 19.
All 10 cabins are equipped with panoramic ocean views, and a full butler service. The Emperor Cruises fleet is designed to be a sanctuary to ensure that every moment is special for its esteemed guests.
Inspired by the lavish lifestyle of Emperor Bao Dai, the last Emperor of Vietnam, this masterpiece is designed to reflect the style of the 1930s. It is a place for the most sophisticated of travelers to enjoy Vietnamese culture, history, and gourmet cuisine, and where royal glamor and heritage combine to create the epitome of elegance.
Each guest is treated to an emperor or queen-like experience, in idyllic privacy, and with every detail attended to. All suites are named after the most beautiful villas and palaces of the late Emperor Bao Dai.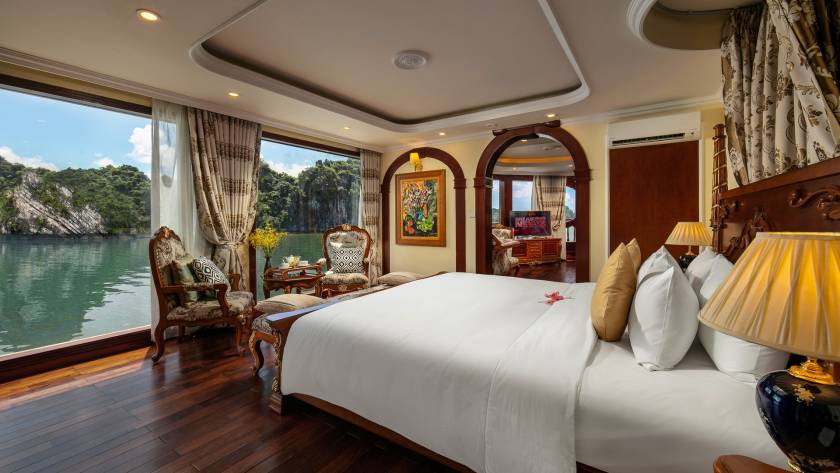 On the upper deck, beside the Dalat and Nha Trang Suites, Hanoi, Saigon, the King, and Queen Suite covers 70m2, and is among Emperor Cruises Legacy Halong' largest rooms. It is ideal for travelers seeking to enjoy charming accommodation, beautiful sightseeing and majestic sunsets and sunrises. The suite comes with a royal butler and limo service.
"The Queen Suite is set on the upper floor, with a private balcony on the ocean, overlooking the bay. It contains a bathroom with jacuzzi, and a walk-in shower for guests to enjoy the bay from every corner while being secluded, private and impossible to leave," said Pham Ha, founding CEO of Emperor Cruises.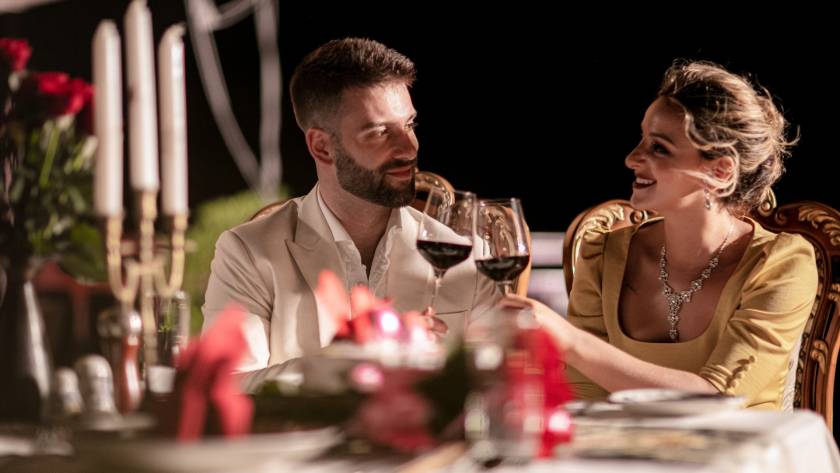 "It is an exclusive hideaway for travelers who wish to enjoy Vietnamese arts, culture, history, architecture, music and gourmet cuisine."
The exclusive benefit of a luxury cruise with Emperor Cruises is that, apart from being on a smaller boat with traditional sails with an ultra-personalized service and outstanding facilities on an all-inclusive basis, there are no additional charges at the end of the cruise.
Experience the first five-star all-inclusive cruise with butler and limo services in Bai Tu Long and Ha Long Bay – a must-see on the list of all travelers to Vietnam.
"The whole boat is bespoke, and the Queen suite is largest and sexiest in Halong Bay. Guests will have a double bed to sleep in maximum comfort, privacy and an element of intrigue throughout the stay.
With a private butler and limo service, dining and spa options in-suite, movies on demand and a private bar, we have created something with that WOW factor that cannot be found anywhere else." explained Mr. Pham Ha.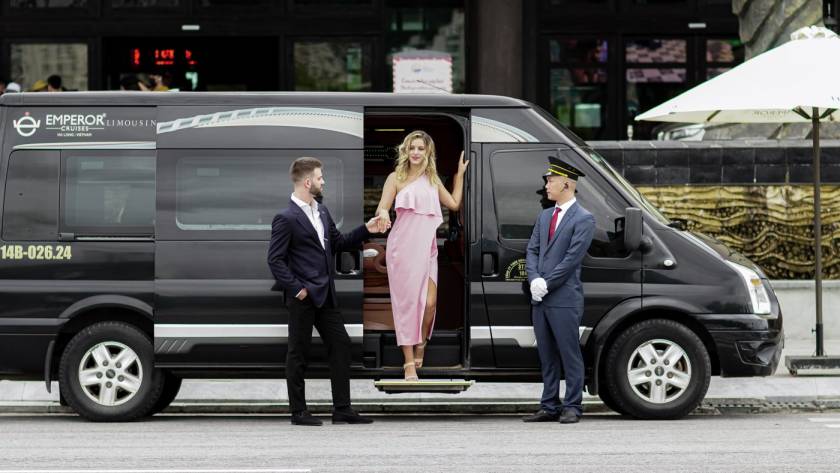 The boats are available for FITs, GITS, and Charters. This authentic experience is ideal for new or repeat travelers to Bai Tu Long Bay and Halong Bay, who seek something different, unique, exotic and out of the ordinary.
These cruising experiences are highly recommended for seasoned leisure travelers, luxury adventurers, honeymooners, families, and special interest travelers, fine arts lovers, nature lovers, active travelers and photographers, groups of friends, VIPs and celebrities.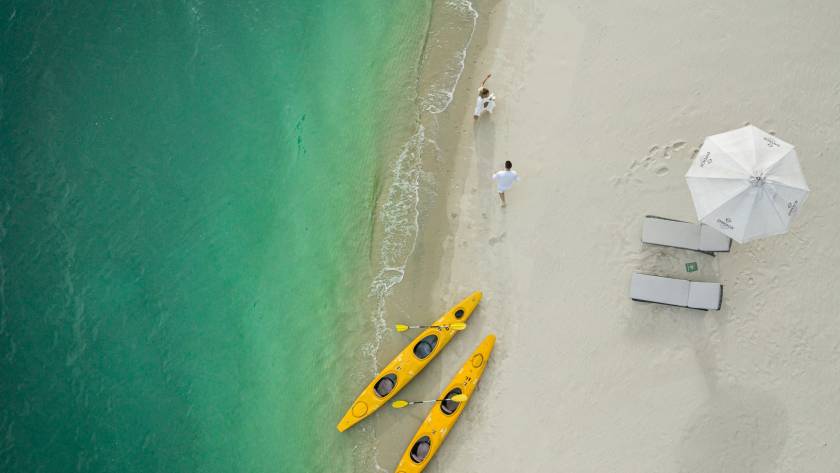 Bai Tu Long Bay
Off-the-beaten-track, Bai Tu Long means 'the place where the dragon children descended.' Renowned for its unspoiled beauty that surpasses even Halong Bay, it is rich in biodiversity, with a pristine environment and blessed with a spectacular landscape.
The bay is dominated by thousands of limestone karsts and islets which rise out of the water and dotted with floating villages, unspoiled beaches, caves, and grottoes, along with tiny coves where you can be Robinson Crusoe for the day.
Getting There
Self-drive car hire is not available for short-term visitors to Vietnam, so most travelers to Halong Bay usually book a cruise package, which includes a private car with chauffeur driver (2 hours) or shuttle bus (2,5 hours). Helicopter or Seaplane transfers are also available to the Bay from Hanoi (1hour).