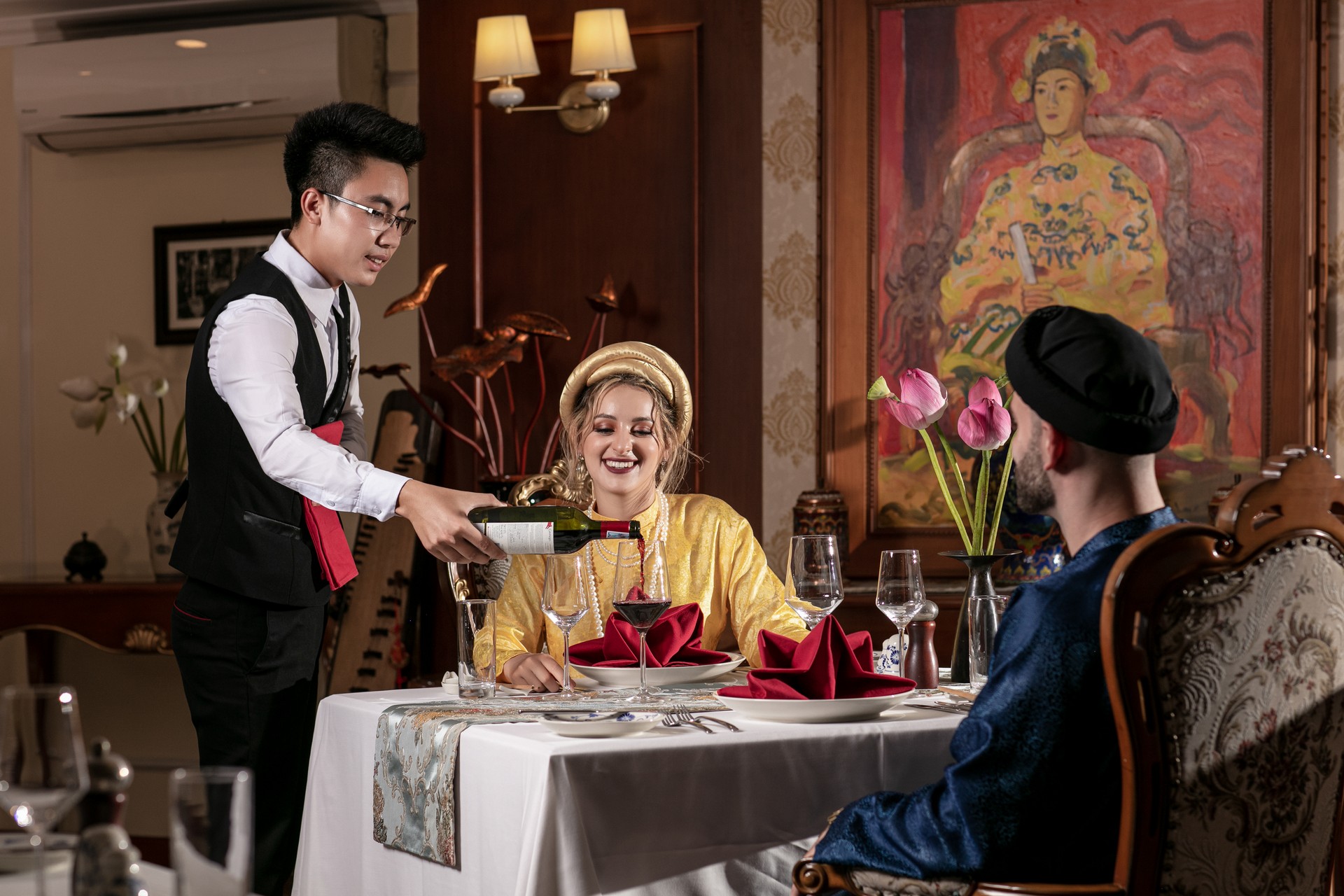 The Emperor Cruises fleet is designed to be a sanctuary that ensures every moment aboard is special. The overnight artful cruises accommodate 20 people in ten en-suite cabins for one or two-night cruises and private charters options. All eight cabins are equipped with private balconies, panoramic ocean views, and a full butler service.
On the upper deck, The King and Queen Suite cover 70 square meters and are among Emperor Cruises Legacy Halong's largest rooms. The room is ideal for travelers seeking to enjoy charming accommodation, beautiful sightseeing and majestic sunsets and sunrises. The suite comes with a royal butler and limo service.
The benefit of a luxury cruise with Emperor Cruises is that apart from being on a smaller boat with traditional sails, ultra-personalized service and outstanding facilities on an all-inclusive basis, there are no additional charges at the end of the cruise. Experience the first five star, all-inclusive cruise with butler and limo services in Bai Tu Long and Ha Long Bay—a must-see on the list of all travelers to Vietnam.
Inspired by the lavish lifestyle of Emperor Bao Dai, the last Emperor of Vietnam, this masterpiece is designed to reflect the style of the 1930s. It is a place for the most sophisticated travelers to enjoy Vietnamese culture, history, and gourmet cuisine. Each guest is treated to an emperor's experience in idyllic privacy, with every detail attended to. All suites are named after the most beautiful villas and palaces of the late Emperor Bao Dai.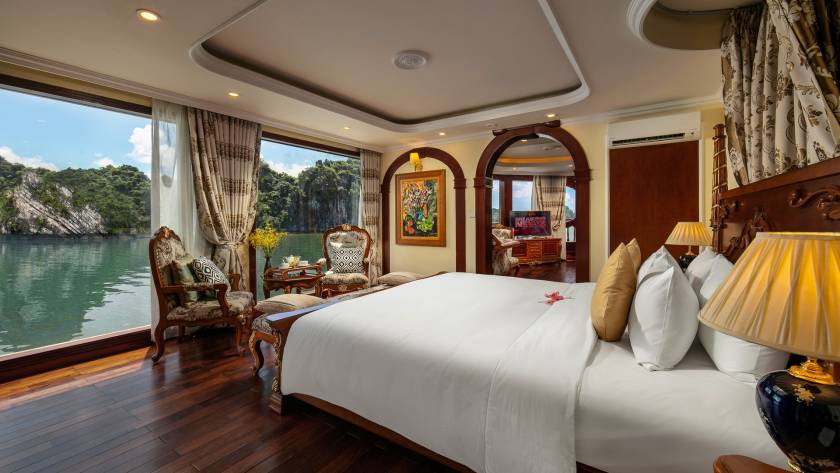 The boats are available for FITs, GITS, and charters. Charter cruise can be arranged for two bays in one single journey. This authentic and unique experience is ideal for new or repeat travelers to Bai Tu Long Bay and Ha Long Bay, who seek something different, unique, exotic and out of the ordinary.
Halong Bay: New Seven Wonder of the World
Halong Bay is one of Vietnam's most stunning attrations – there is no way to describe Halong Bay other than as purely breathtaking. As a UNESCO World Heritage Site and natural wonder of the world, the bay features thousands of limestone islands and cliffs emerging from the turquoise sea.
Bai Tu Long Bay
Off the beaten track, Bai Tu Long means "the place where the dragon children descended." Renowned for its unspoiled beauty that surpasses even Halong Bay, it is rich in biodiversity, with a pristine environment and spectacular landscape. The bay is dominated by thousands of limestone karsts and islets which rise out of the water and are dotted with floating villages, unspoiled beaches, caves, and grottos.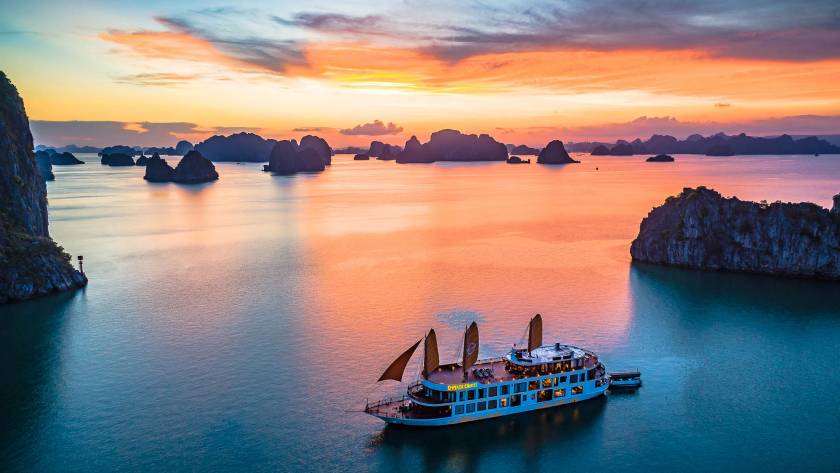 Getting There
A self-drive car hire is not available for short-term visitors to Vietnam, so most travelers to Halong Bay usually book a cruise package, which includes a private car with chauffeur driver (3 hours) or shuttle bus (3.5 hours). Helicopter or seaplane transfers are also available to the Bay from Hanoi (1 hour). The cruise lounge is at #28 Tuan Chau International Mảina, Halong City. Visit www.emperorcruises.com in 6 languages!