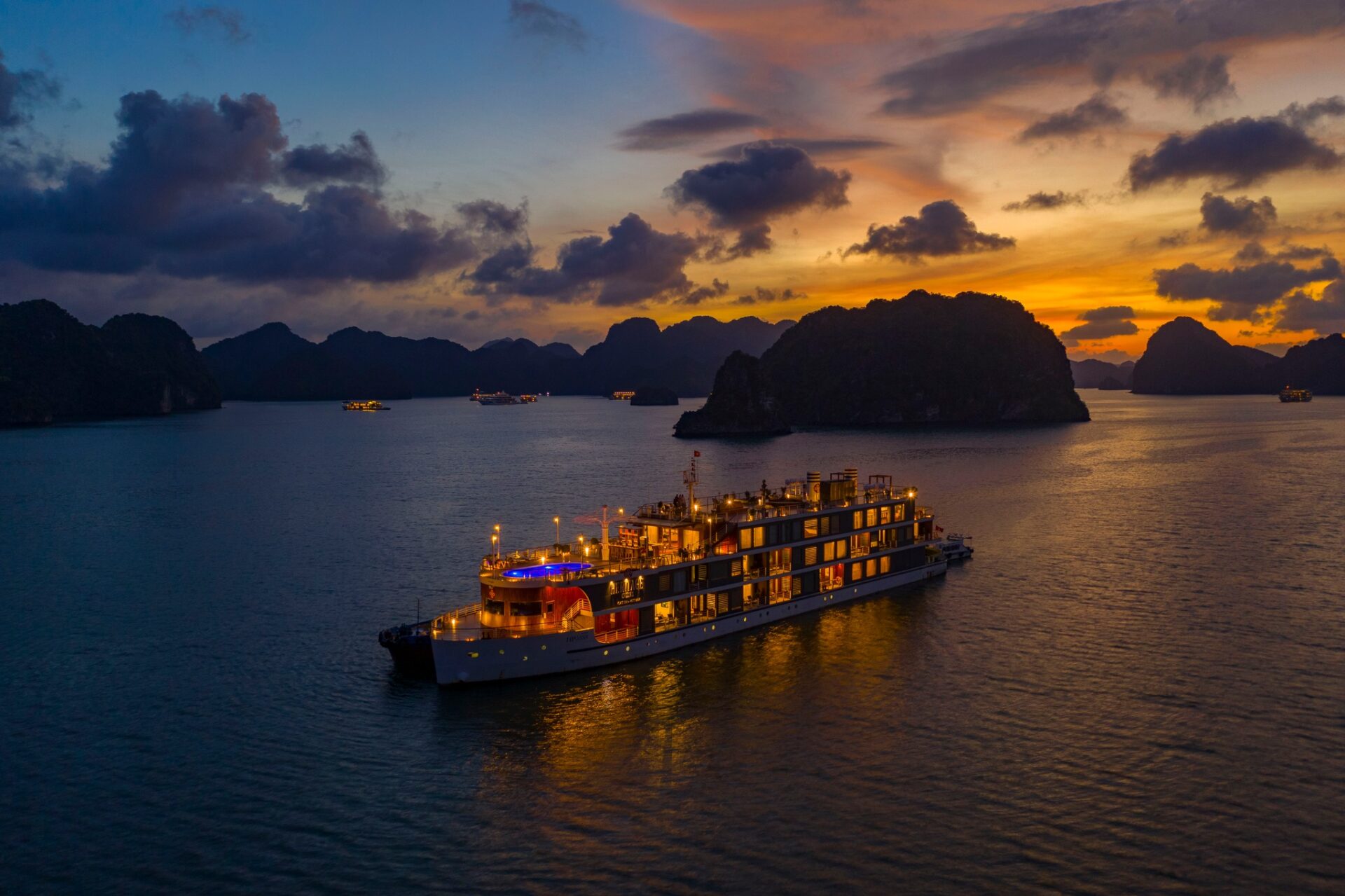 Step into a world of refined elegance and unmatched luxury with Lux Cruises (www.lux-cruises.com), proudly presented by Emperor Cruises (www.emperorcruises.com) and Heritage Cruises (www.heritagecruises.com) Brands, its ethical business and corporate culture. As you explore our remarkable fleet of cruise ships, you'll discover a harmonious blend of timeless beauty, exceptional service, and unforgettable experiences.
At Lux Cruises, we believe that every voyage should be an extraordinary affair, where indulgence and sophistication go hand in hand. Our meticulously designed ships are a testament to this belief, showcasing exquisite craftsmanship, attention to detail, and a commitment to providing the utmost comfort and opulence for our discerning guests.
From the moment you step on board, you'll be enveloped in an atmosphere of refined sophistication. Our highly trained and dedicated staff members are passionate about curating unforgettable moments for you, ensuring that every aspect of your journey is flawlessly executed. Whether it's a warm smile as you embark, a personalized greeting from your butler, or the seamless coordination of your itinerary, our team is committed to surpassing your expectations at every turn.
Indulgence knows no bounds aboard Lux Cruises. Our stunning staterooms and suites are designed with your comfort in mind, featuring lavish furnishings, luxurious amenities, and breathtaking views of the surrounding ocean. Unwind in a haven of tranquility, enveloped in sumptuous fabrics and surrounded by elegant touches that elevate your experience to new heights.
Culinary excellence takes center stage on Lux Cruises (www.lux-cruises.com). Our team of world-class chefs is dedicated to creating gastronomic masterpieces that tantalize your taste buds. From delectable international cuisine to exquisite regional specialties, each dish is crafted with the finest ingredients, showcasing the rich flavors and culinary traditions of the destinations we visit. Indulge in a symphony of flavors, complemented by impeccable service and an extensive selection of fine wines and spirits.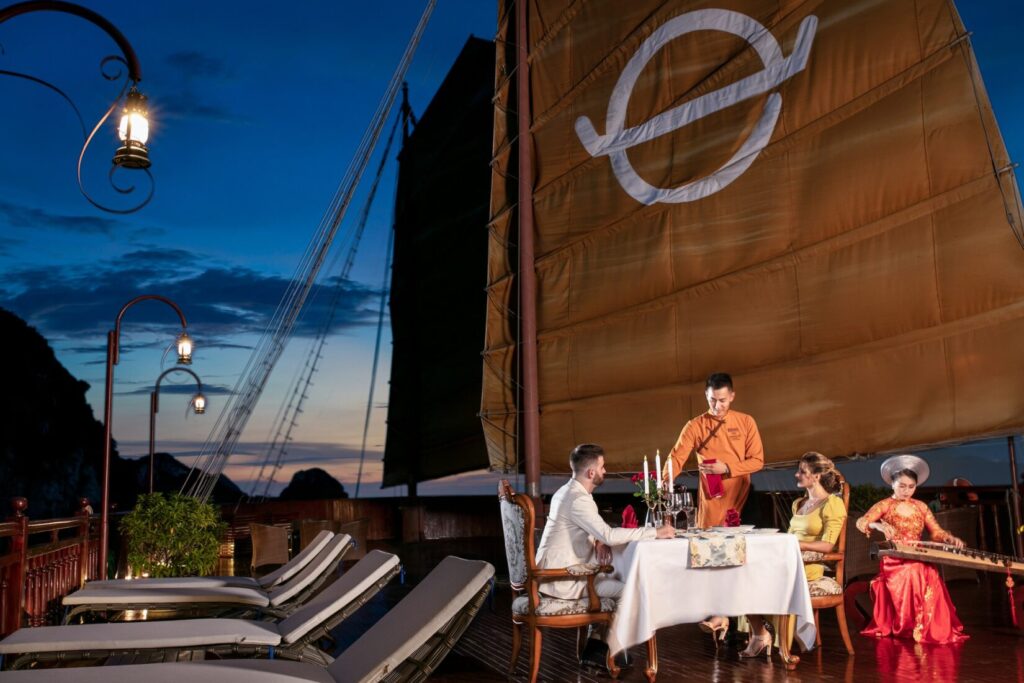 As you sail with Lux Cruises, you'll have the opportunity to immerse yourself in captivating destinations and captivating experiences. From secluded beach excursions to immersive cultural encounters, our expertly curated itineraries showcase the best of each region, allowing you to connect with the local heritage, natural beauty, and vibrant communities that make each destination unique.
Lux Cruises is more than just a cruise; it's a gateway to unforgettable memories and transformative experiences. Whether you seek a romantic getaway, a family adventure, or a celebration of life's special moments, our sales team is here to assist you in creating a personalized journey that exceeds your expectations.
Escape the ordinary and embrace the extraordinary with Lux Cruises. Elevate your travel experience to new heights and embark on a voyage of indulgence, where impeccable service, exquisite accommodations, and awe-inspiring destinations seamlessly blend into an unforgettable journey. It's time to set sail and create memories that will last a lifetime. Sail with purpose with us and enjoy how we deliver happiness and serve you from our heart.
1. We Educate New Generations about the Heritage.
We reconnect guests to our people in the past and present, culture, nature and the surrounding world through magical walking trails, trekking adventures, kayaking experience, ocean explorations and hand-on lessons about herbs and plants. Explore, learn, respect, celebrate, enjoy!
2. We Give our Guests Better Sleep.
The importance of sleep goes away beyond just boosting mood or banishing under-eye circles. Our all en-suites cruises are designed with fengshui in mind, natural light, private balconies and ocean views. We selected handmade mattresses, organic pillows and duvets, linen, sleep apps, a agar wood fragrance and so much more to ensure that day ends in a peaceful slumber.
3. We Create Dishes that are Experiential, Nutritious and Devoted to Well-Being.
As part of our innovative approach, Eat with Lux Cruises (Emperor Cruises and Heritage Cruises), our top chefs source the finest organic ingredients and create low-sugar and low-sodium dishes, and gluten, soy and hormone-free options because well-being start from within.
4. We Know that Optimum Health is Built on Planning and Commitment.
Nutrition, sleep, movement and holistic spa treatments as well as yoga and mindfulness are the building blocks of Lux Cruises integrated wellness. And supporting this is the introduction of smart Technology in the form of a wellness screening and fusion tics combine with in-house expertise to deliver personalized programs that bush boundaries and deliver results.
5. By Uniting Renowned Health Authorities.
The Heritage Spa or White Lotus Spa Brands, comprised of experts in the fields of nutrition, sleep, and cardiovascular and complementary medicine. Lux Cruises create an integrated approach to wellness.
6. We Need the Way on a Journey of Discovery.
As pioneers we uncover new practices and built meaningful relationships with both modern and traditional practitioners. We work in partnership with leading experts to deliver high-tech and high-touch wellness programs. The result is a unique layered approach to wellness we call pioneering wellness, on a journey of discovery for your mind, body and soul.
7. We Create Memories, Not Just Meals.
Locally inspired and sustainably sourced, cuisine is designed to appeal to those seeking a taste away from home. Ingredients come from resort gardens, local farmers, markets and fishermen and are served by our chefs and hosts from around the world in unique backdrops to transform meals into unforgettable moments. Moments make memories.
8. We Craft Unique Dining Experiences, Not Just Menus.
We invite top chef to create unique and authetic culinary experiences. Inspiration doesn't start and end with a name on a menu, it is about stories, passions, highlighting culinary, creating experiences that have the power to change and stay with the people forever.
9. Always Listen Rather than Talk.
Our ultimate approach to service begins with empathy and a desire to understand the guest's needs and wants, both spoken and unspoken. Because we understand that people are driven by emotions, our intuitive approach to service means that every guest receives a richer and more personal experience.
10. By Being Refreshingly Human.
Fun and quirky aren't values that you would ordinarily associate with the hospitality and wellness business. But then again, we are anything but ordinary. Our curiosity and desire to explore allow us and our guests to discover unexpected ways to reconnect every single day.
11. By Being Part of the Local Fabric.
Travel is all about places, experiences and memories. We don't build castles on hills. We are rooted in the history, local culture and heritage. Our architecture and building practices follow indigenous designs and utilize local architects and artisans. Our food comes from local farmers and fishermen. We curate expertly global immersive experiences from passionate owner and travel experts. Our local knowledge of the best fishing holes, diving spots, best dawn, sunrise, sunset places, underground, happenings and restaurants in founded on our local relationships.
12. By Living for Today and Planning for Tomorrow.
In our development, design and daily operations, we act responsibly to measure and minimize our carbon footprint and impact on the environment, all though active management of energy, water waste, biodiversity, purchasing and chemicals usage. By giving Mother Nature a major say in everything we do, we protect the long-term future of our business. With ESG policies, we create better places for people to live in and better place for people to visit.
13. It Starts from Within, From an Innate Belief in Doing Good.
Born optimists, we see goodness and potential for the greater good in everything. We could not hope to care for our guests if we did not first care for our people and the communities we are part of.
14. We Reintroduce People to Themselves, Other, and the World Around Them.
In such a world, human connections suffer. Using our intuition and applying it in the form of emotional hospitality removes these everyday barriers and leaves us open to bonding once again with the world, nature, others and ourselves.
15. We Create Places that Reconnect People, the Present and the Past.
Connections can be fleeting and easily forgotten. To sustain them we strive to create memories. To be lasting they must be unique – not just a perfect martini, but a perfect moment. Moments make memories. The most powerful memories are built from a shared moment of discovery or a shared moment of change.