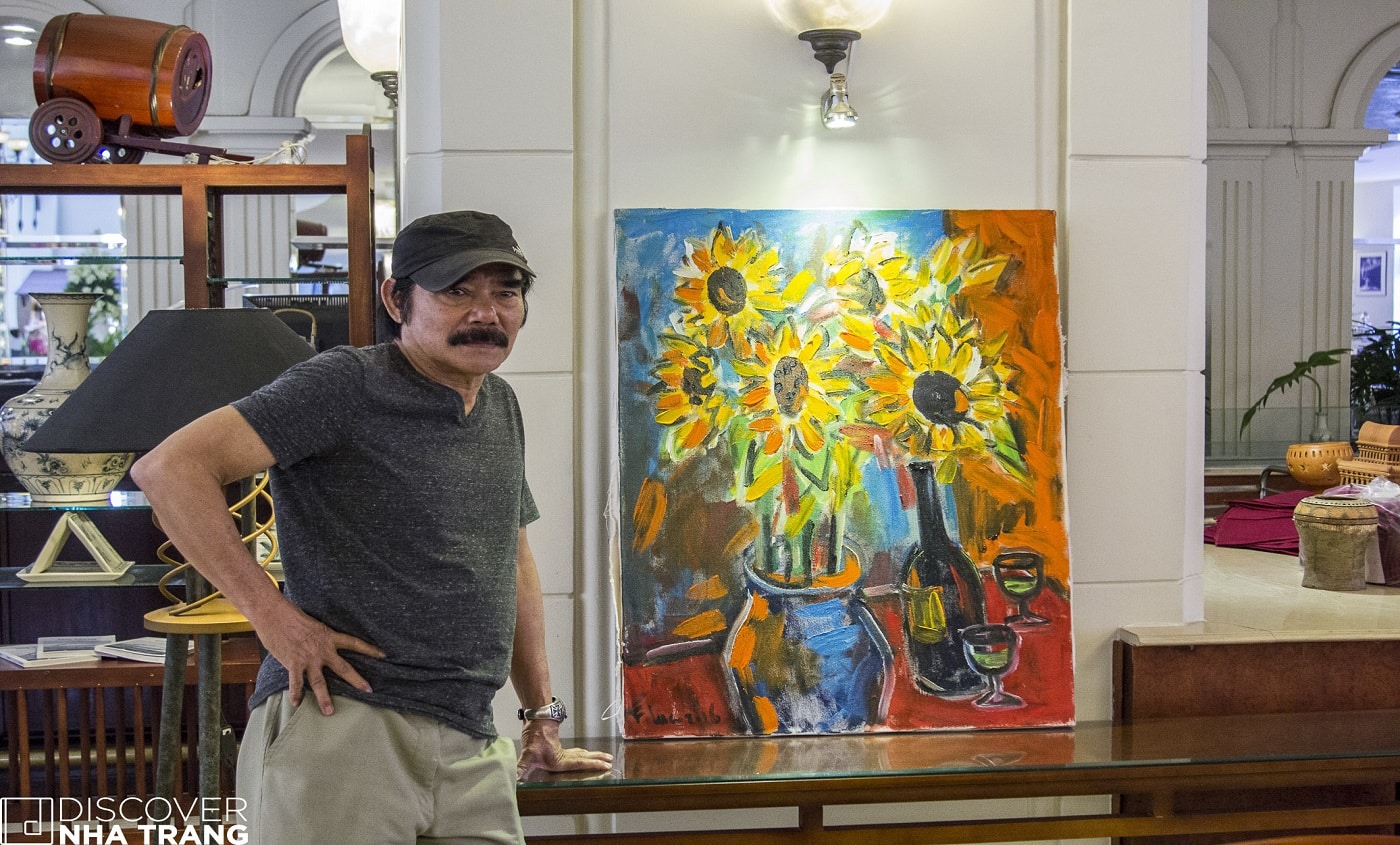 Exhibiting both French and Vietnamese influences in his work, Pham Luc is a bridge linking the 20th and 21st centuries. To appreciate this accomplished and yet humble master is to understand a part of Vietnamese culture, history, heritage, progress and life.
Some of his older paintings sold for over $400,000 and many have admired his works including a Harvard professor, many ambassadors in Hanoi, high-ranking Vietnamese officials and art collectors from around the world. He has a collectors' club with over a hundred passionate members in Hanoi.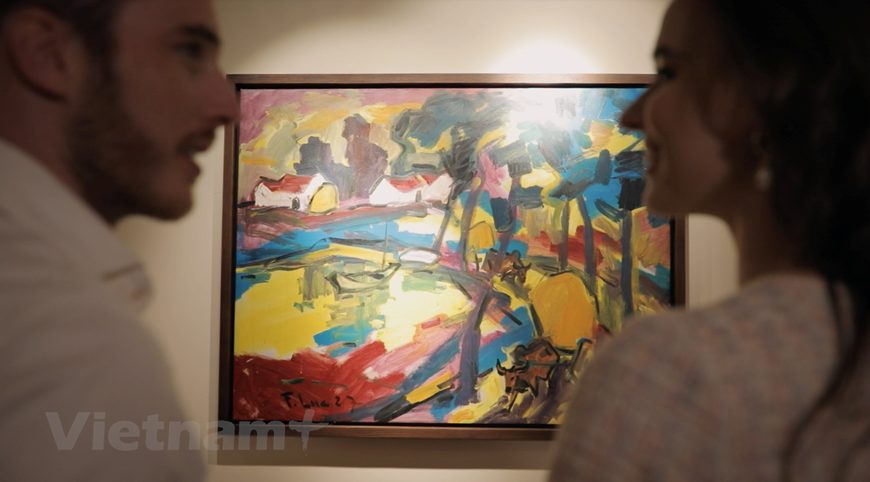 Soldier and Painter
Pham Luc was born in Hue, Vietnam in 1943 and raised in Hanoi. He was one of the official painters in the Vietnamese army and was awarded prizes in art from the Ministry of Defense in 1990. He still lives in Hanoi and is one of the major painters in this country. His works have been exhibited in France, Germany, USA, Australia, Singapore, Japan and Russia and feature in the collections of Vietnam's Fine Arts Museum and many international art collectors.
His style
Pham Luc's style is instantly recognizable but hard to imitate. "I do not paint in abstract. I paint the vibrations of my heart, the life of the people around me… I find serenity in working. My paintings are confessions."
It is in these terms that the painter describes his style which is full of French influences. In his art Pham Luc exalts the simplicity of rural beauty through the sweetness of women, children or nature.
Pham Luc is influenced by four of the most famous and successful painters in Vietnam since 1945 – Nghiem, Liem, Sang and Phai who all graduated from L'Ecole des Beaux Arts de l'Indochine. These four artists diverged on totally different paths. Nghiem in a world of convention, Liem softness and femininity, Sang was strength, and Phai realism.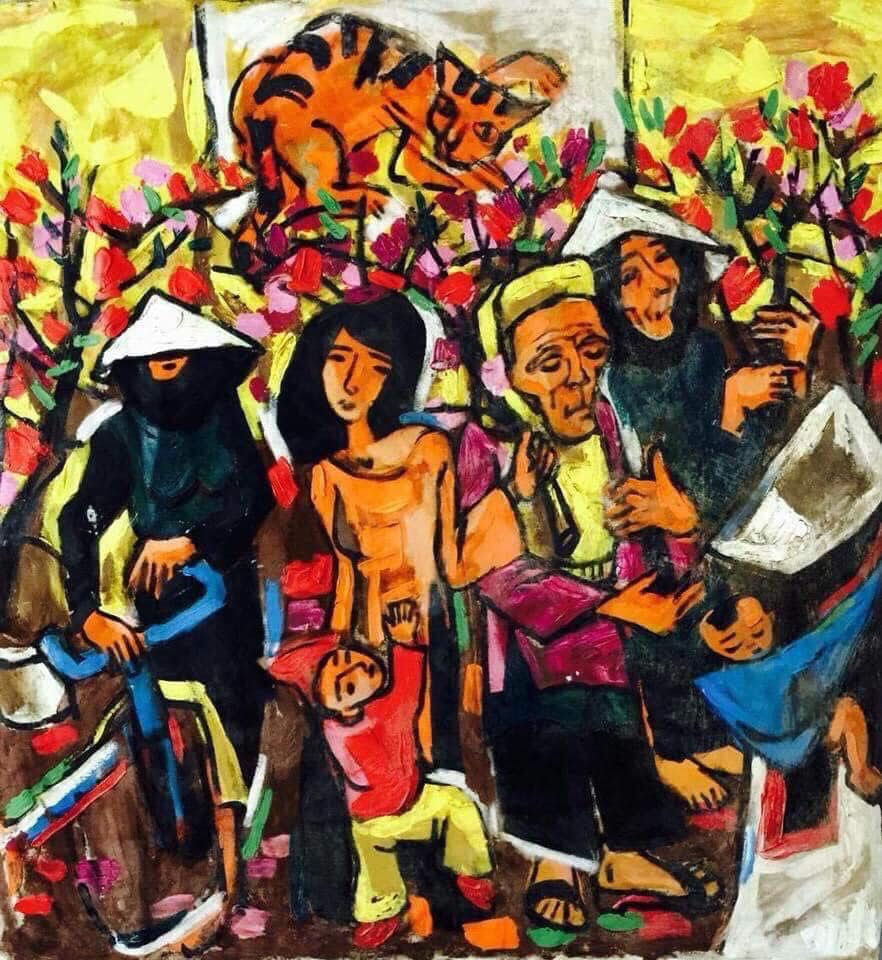 His life as a painter "Painting is my joy in life."
Pham Luc tirelessly paints nearly a thousand paintings every year. What characterizes him is his ability to adapt to the element he is using. He has created works of art on all possible media: newsprint, craft paper, rice sacks. He also mastered the traditional techniques such as oil, gouache, ink, pastel, and lithography as well as lacquer, deemed the most difficult technique, and inaccessible to many. He is one of the acknowledged masters in this medium.
Pham Luc and war
Pham Luc spent 35 years in the army and was one of the official army painters. Much of his art was produced in haste during the war, on sacks of rice, and bore witness to the horror of the fighting that surrounded him. Art silenced the horror and introduced the essence of hope.
One particular technique: Lacquer
Initiated in China three thousand years ago, the technique of lacquer then spread throughout Southeast Asia. In Vietnam, where lacquer is recognized as a popular art and craft, the process, a long kept national secret, was allowed to be shown to foreign students around 1970 by the Hanoi Fine Arts College. What characterizes it is the application of several layers of color dried in a hot and humid atmosphere. Thanks to grinding techniques, different shapes and colors can be brought out.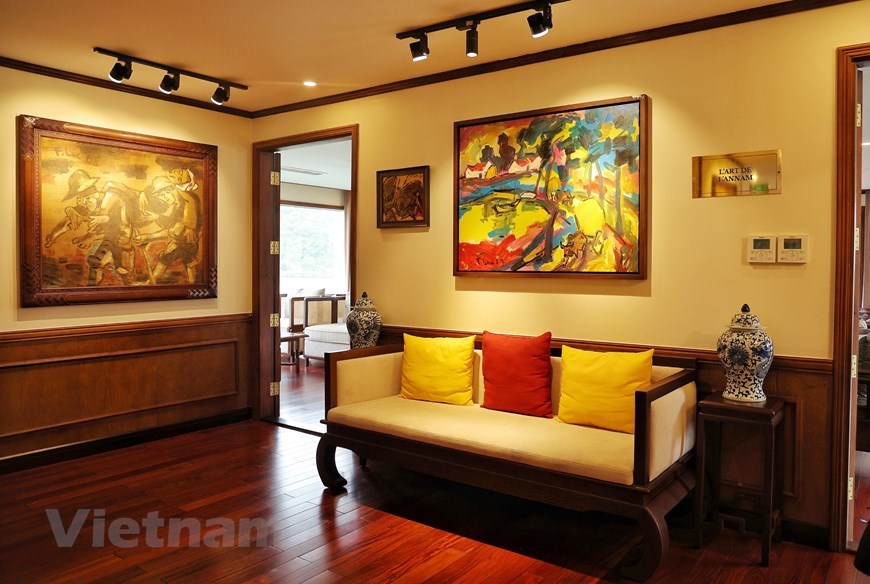 Work in ink
Pham Luc's ink works, painted on locally available materials such as silk, rice sacks, newsprint, and rice paper, are of inestimable historical value. Made between 1965 and 1975, a series of drawings in ink on rice paper represent the soldiers, Vietnamese peasants, and women during the war, mostly passive witnesses of a conflict for unity and independence.
Oils and other techniques
Pham Luc mastered many traditional techniques: from lacquer (he is an undisputed master in Vietnam), water color, oil, woodcarving, and gouache to acrylic. A book that compares him with Picasso is dedicated to him.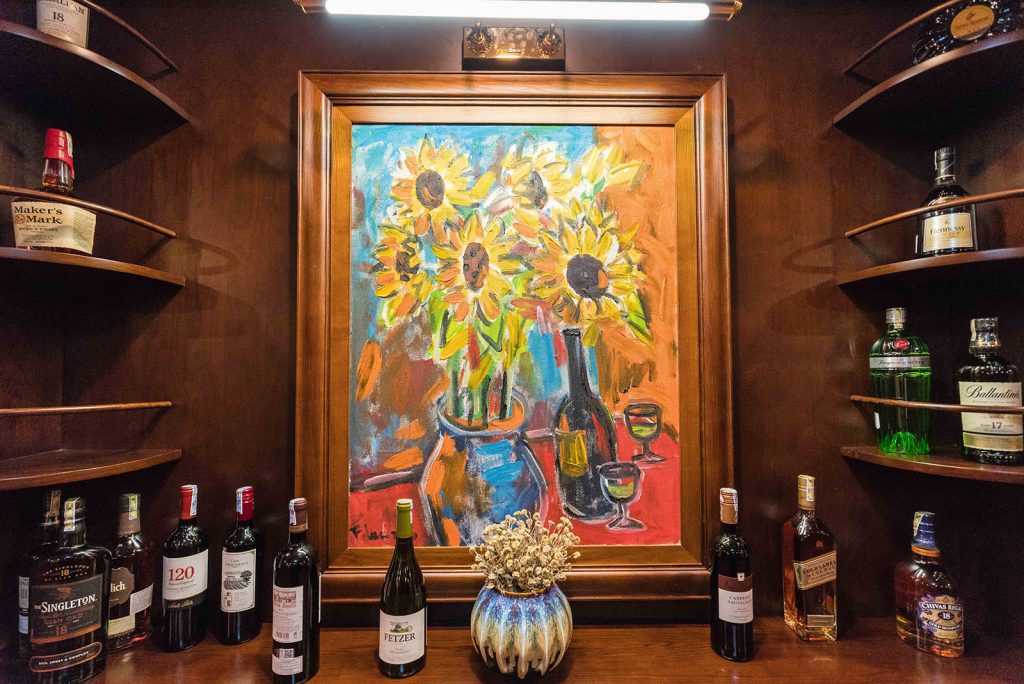 A masterpiece in the natural wonder
Built with passion, Heritage Cruises is proudly affiliated with the master Pham Luc as travel, cruising, food, wine, hospitality, music and art represent our rich Vietnamese history, culture, nature, heritage and cuisine which all create memories for the most sophisticated travelers. Discover our masterpiece and 100 artworks on board and create your own memories.